They have helped her overcome her fear of stables, when I got her she needed an operation to remove a sarcoid from her inner ear, she was very unhappy in her stable during the box rest that followed and would barge me out of the way and no me down just to get out, she was stressed out and very unsettled so I got her a Likit toy.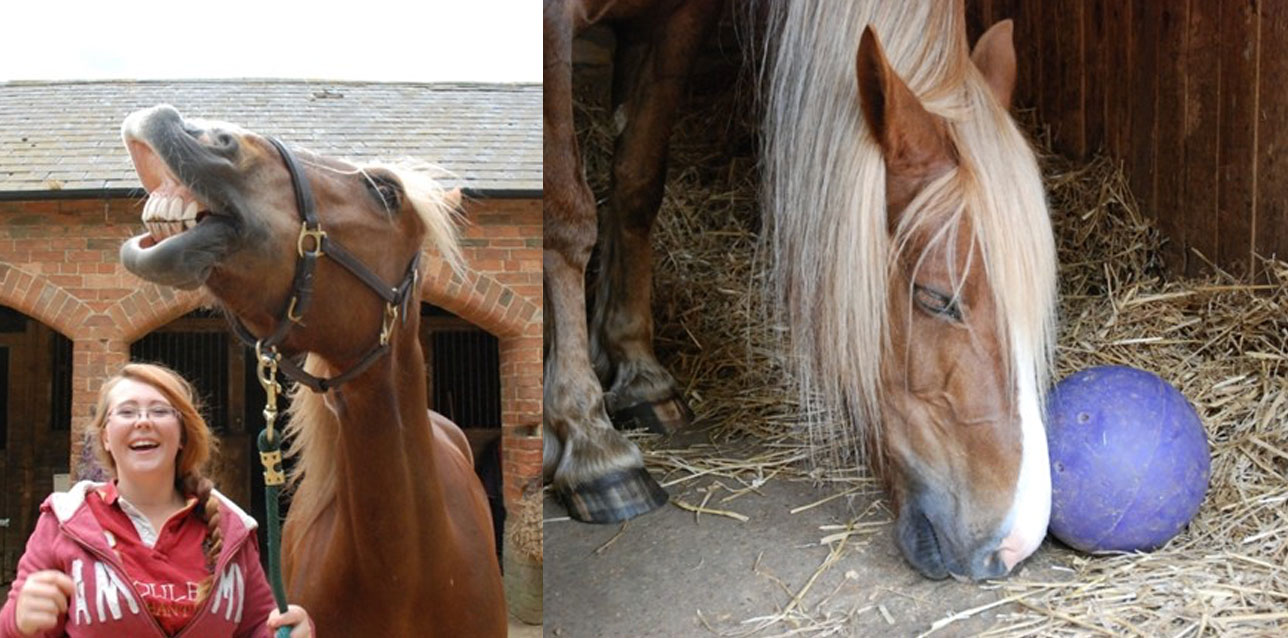 I gave her a Snak-a-Ball as she wasn't allowed to roll in the field for ages and I thought this would keep her occupied! So glad I was right as it made the aftercare a ton easier! Admittedly there were a few times I had to leg it across the yard screaming at her when she was halfway down but only because her ball was empty!!! I have used Likit toys ever since and she has come on leaps and bounds!
After a road traffic collision sept 2013 she had to go on more box rest. Luckily she now enjoyed going in her stable so was very chilled out and would play with her Likits all day long! I'm so glad Likits have had such a positive effect on Gigi,we moved to a new yard due to the closure of our old one and no longer had all year turnout, I found using these toys has really made my life easier and my horse happy!! I have also used Likit Snaks and Treat Bars to teach Gigi a range of tricks she enjoys performing and she gets them at shows (she always wins when we have them so they are our secret weapon) Thanks!!!!
Hayley and Gigi