With all our plans on hold and the world in lockdown, Gigi and I have been taking it easy since March, waiting for the worst to pass and avoiding putting ourselves at risk. The yard has been an alien environment, once busy and full of life, it became deserted. We kept on exercising to keep fit, schooling and hacking during the quietest of times, eagerly waiting for updates so we can increase our workload accordingly. The time has now come where we have been able to start jumping again and I have taken the opportunity to have some lessons on Gigi.
We were lucky enough to be offered a lesson with International Show Jumper, Tracey Newman, who previously has managed and produced young horse's on John Whitaker's yard. This was one of my favourite lessons to date, we learnt so much right from the start.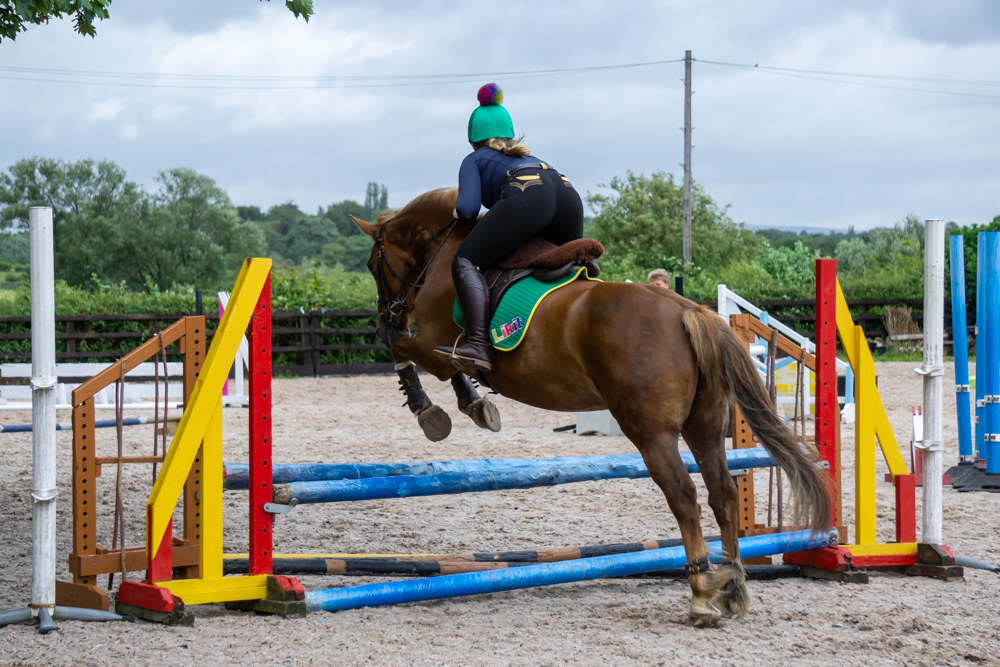 The warm up sets you up for the whole ride but, I have found that this part can be easily overlooked, especially when we are excited to get jumping. Tracey taught us a great, simple warm up exercise we can easily put into practice at home. After having a walk around the arena, letting Gigi take in the surroundings, we had a trot and canter on each rein. Tracey then asked us to trot on a 20m circle with 4 raised poles set out around the circle. The poles were raised at both ends.
Tracey explained to us that "The raised poles are a good starting point to get going at the beginning of a lesson, as they encourage the horse to concentrate on the job in hand and makes them more aware of where they are putting their feet before we go into jumping a course. The exercise is also for strengthening and stretching, encouraging the horse to use its back and work through."
I found Gigi felt so much more engaged before we even considered popping some jumps. Due to the poles being on a circle, the exercise made us both think as we had to concentrate on where to ride the best line between poles and alsoand to shorten or lengthen the stride depending on the line we had taken.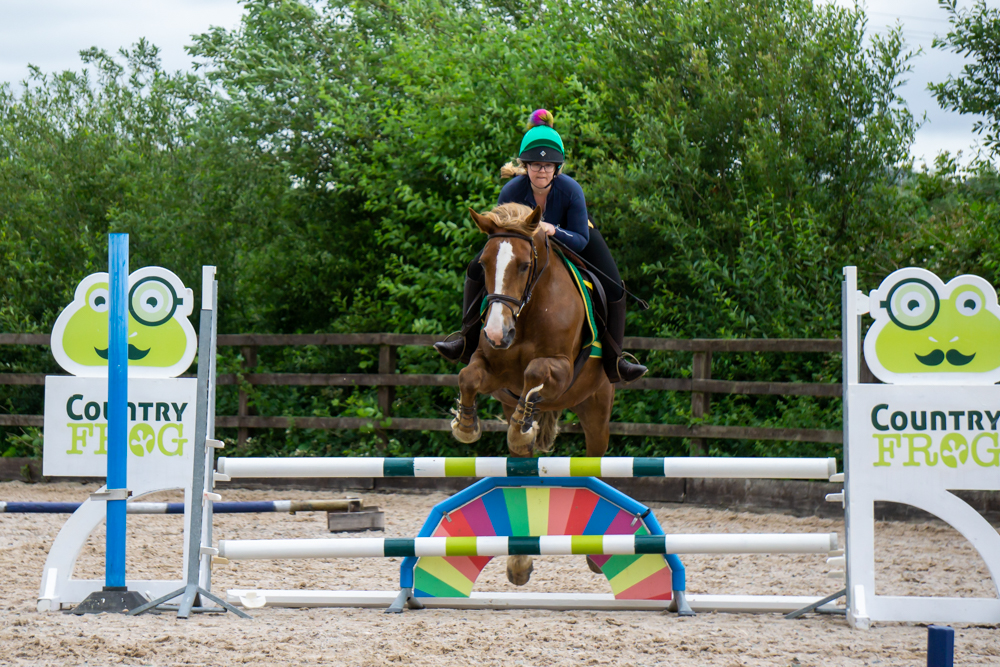 With Gigi's attention focused on the task at hand, we jumped a few simple fences. Quickly picking up the height and introducing some new fillers. This was the 5tfifth h time I had jumped since March; my confidence was lacking and I felt a bit rusty but, these feelings soon disappeared. Not only did the warm up exercise get Gigi thinking and supple, it also gave me an eye for the striding into fences. One less thing for me to worry about!
We practiced with plenty of space between the jumps, giving us lots of time to think between the jumps, this is something I struggle with as I start to do too much in the space and end up shortening Gigi too much on the approach. With some reminders to keep the rhythm, we were soon covering the ground between the jumps and the whole course was feeling a lot smoother. This led us onto jumping some trickier combinations, including a dog leg with a spacey oxer, designed to test us and my least favourite type of jump, the water tray. By this point Gigi and I were well into the swing of things and I had a massive smile on my face!
I am so proud of Gigi, we jumped bigger than we have for a while and all my nerves melted away. We learnt many valuable pointers, the biggest for me being to embrace the warm up and set up for a good ride instead of rushing into the main task, especially when it comes to competition day.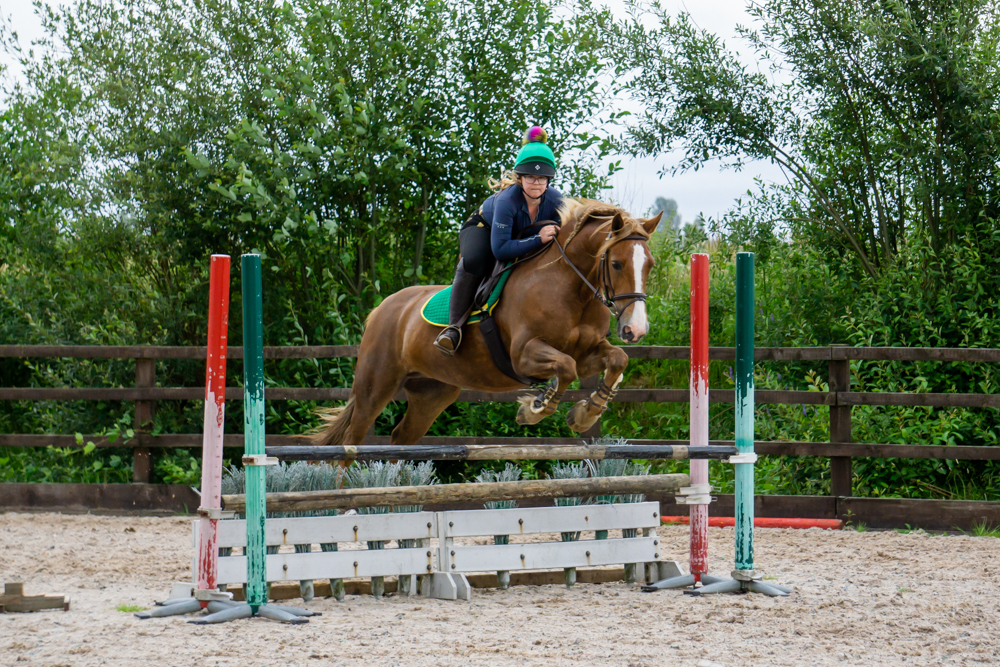 Back home from our outing, Gigi was treated to her favourite Little Likit's in her Boredom Breaker. H, her mind was still very active and keeping it this way is so important, so I gave her the most difficult Likit toy to entertain her in her stable. This was also a great reward for her, to encourage her and remind her she has done well. Gigi often asks me for her toys to be filled up after they have run out and , it was only fair I rewarded her after such an amazing ride!
We hope everyone is coping in these unusual times, it won't be long before we see everyone in the ring and at our favourite equestrian events next year! Boy have we missed it!
Love Hayley & Gigi