This has been a very busy and exciting month for both Prince and I. It began with the Riding Club Horse Trials Qualifier. Prince did a nice test in the heat to achieve 30, followed by a lovely show jumping, which showed that our hard work was finally paying off! Onto the cross country phase that required a speedy round, for the time was very quick. However, we were held in the warm up due to a broken fence that needed repair. After the wait, Prince and I went on to do a clear but gained time penalties for being slow. This dropped us to 4th place. The next day my Mum and I were volunteering as fence judges to then find out they had measured the cross country course incorrectly which made the time too fast! Several days later I received an email to say that a mistake had been made which meant I had come 3rd and qualified for the championships in August at Swalcliffe!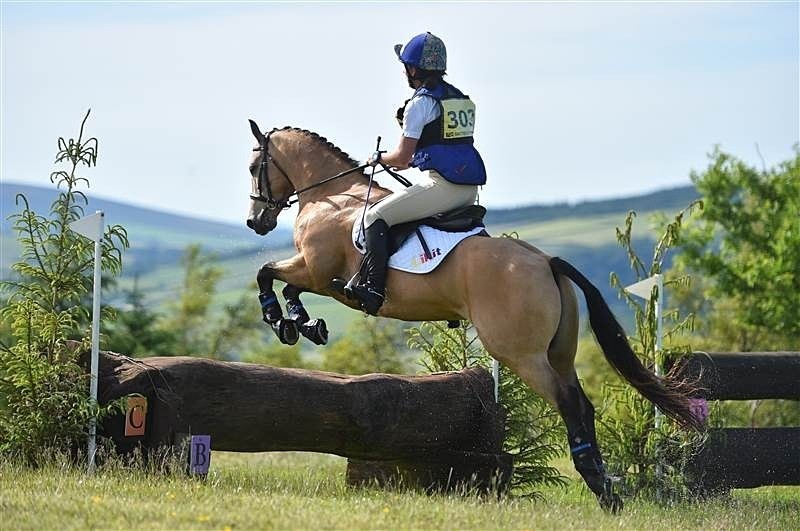 Our next event was Rackham BE90, which I now call 'The Good, the Bad and the Ugly!' Our dressage could have gone a lot better if there had not been spooky cones next to our arena which Prince gave a good look at each time we passed them! We still came out with a 33.7 score. Our show jumping warm up wasn't the best as people were putting the practise fences up really big and not paying attention to the coloured tape which shows the heights. We were requested to jump our round early too so we only popped a couple of fences. When we went into the arena Prince was not really taking me ending our round with many time penalties. I considered withdrawing from the cross country but instead used it as a schooling round as it was such a lovely course. We were out of the start box super quick and flying round, unfortunately, 3 fences from home I lost a stirrup which I couldn't get back. I managed to jump all three of the jumps with one stirrup, however my saddle slipped over the final fence and I was out of the side door! This was my first fall in 3 years, which is pretty good going for eventing and also christened my air jacket!
The following Wednesday we made the three and half hour drive down to Exmoor, as we were taking part in Treborough BE90. The first evening we entered Treborough Hill's unaffiliated dressage. Prince warmed up amazingly well and kept it during the test to score 78.75% and win the class!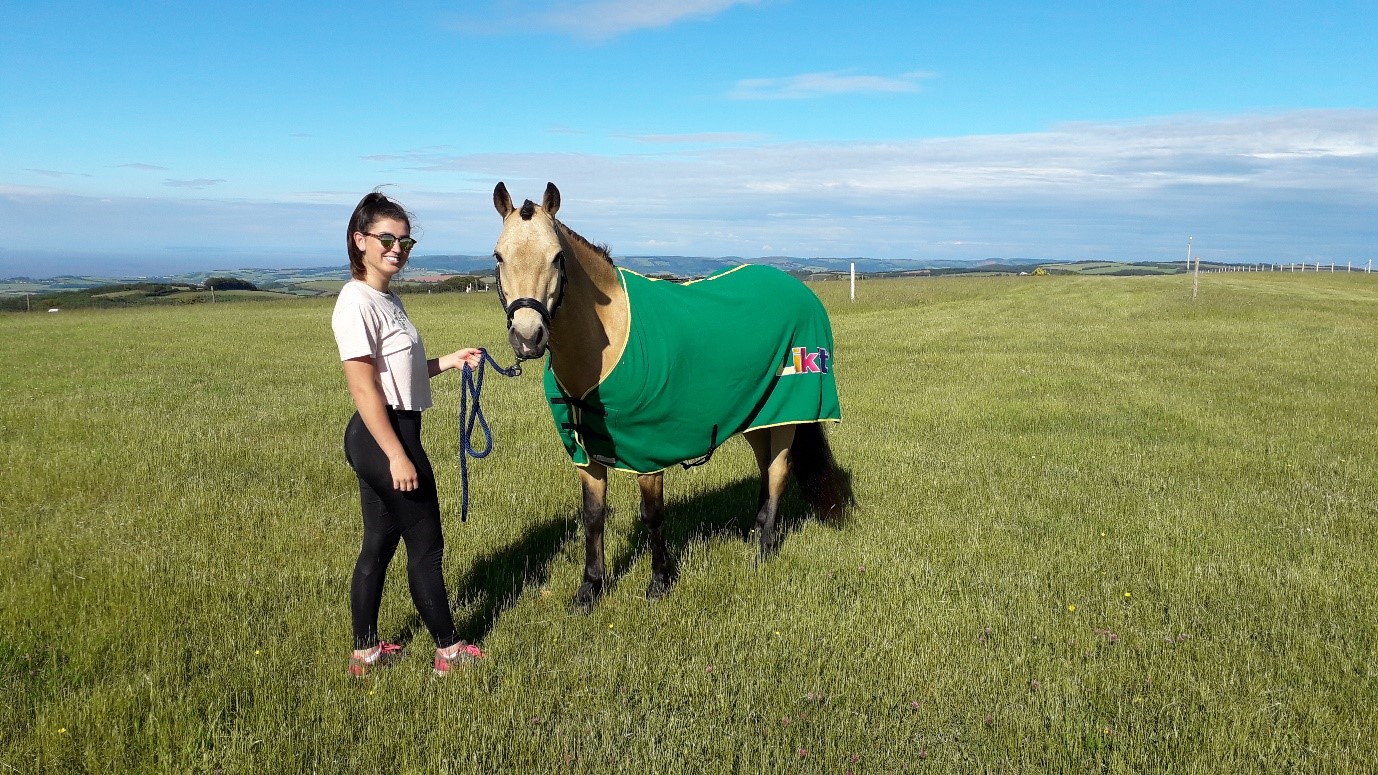 When we are in Exmoor we stay at Court Farm Holiday Cottages in Exford, they allow dogs so Brandy my grans lurcher could come with us and of course horses. I cannot recommend these cottages highly enough for a break away with your horse. You have a stable ready for you and an individual paddock. It is lovely to have Prince right on the doorstep as at home we have a seven mile journey to the yard. The cottages are situated on a bridle path that takes you to the top of Room Hill from which the views are stunning and you can ride for miles.
On Saturday we competed at Treborough Horse Trials BE90. I love this event as the going is always perfect whatever the weather and the fences are well built and challenging. The views are amazing although they are weather dependent! Sadly our dressage wasn't as good as our first resulting in 35.8, but then the most amazing double clear gaining 3.6 time penalties for being too slow, most probably because I was admiring the view as we went round the big bold course! We ended up coming 8th, so I am over the moon with how our few days went in Exmoor!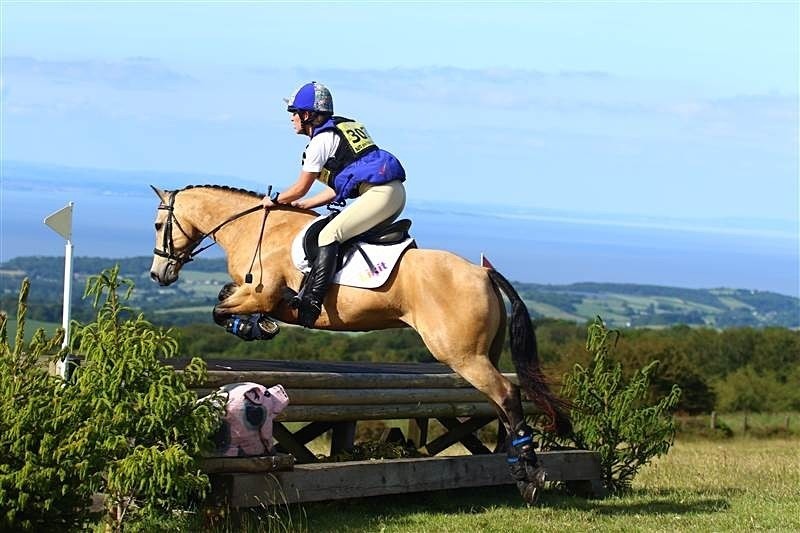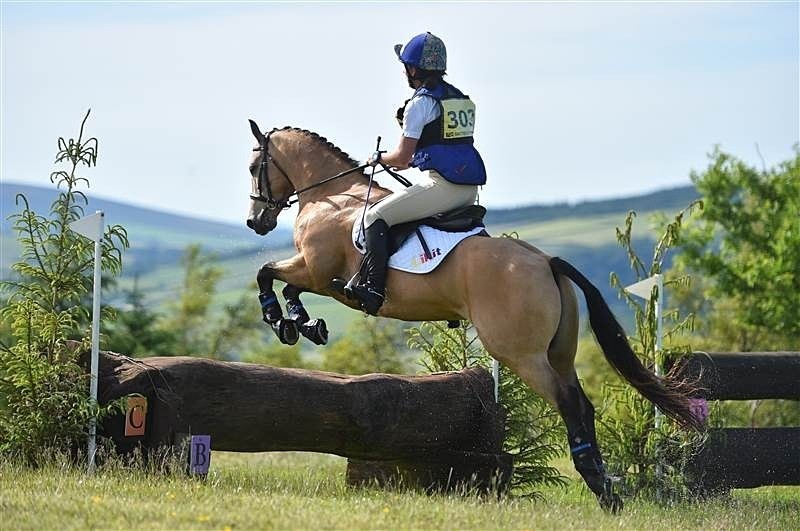 To end this month we had a Pony Club show jumping rally, in which we worked on finding different gears within our canter. This will help us get the bigger horse strides in doubles and combinations which we face in a competition situations.
Until next month,
Sophie and Prince