July has once again been a busy month for Prince and I. We started with a Pony Club dressage rally at the club field with our amazing trainer Sam. She is so enthusiastic and can make such a difference in the way Prince works. Within minutes he was sharper to my aids and working much rounder. If only Sam could give me instruction during the actual test! We ran through the dressage tests we would be riding at the next competition with good results.
We had an exciting day at Coombelands being filmed for the next Team Likit video! I met Livi Hosking and Prince met her lovely pony George. It was really interesting being 'behind the scenes' and fun trying to remember the script! Prince definitely enjoyed all the attention and the Likits he had to sample!
The following weekend we were at our area dressage. We had entered the warm up class as well as the qualifier. Sam had told me to use the tests more as schooling sessions as I feel I don't ride as well as soon as we are being judged! The warm up test went well and I think Prince was surprised that I actually rode him! We scored 65.63% which placed us 4th. Onto the qualifier class, we warmed up and were asked to go in early, a few unbalanced moments but scored 69.31% placing us 3rd and qualifying for the Pony Club Championships!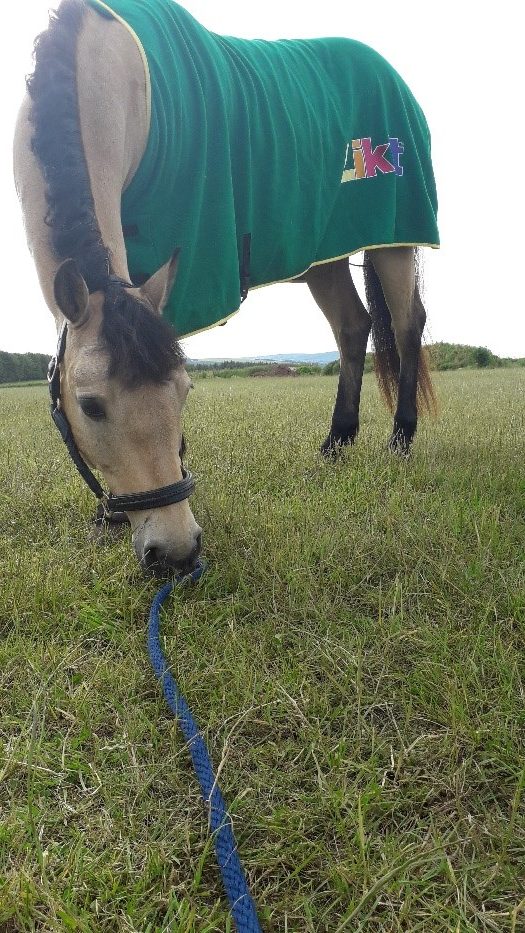 During the week we had plenty of hacks over the downs being careful on the hard ground. We really need some rain!
The next competition were the area horse trials being held at Munstead. Everything was prepared the evening before then disaster struck…..I got a migraine…….Unfortunately I did not feel much better in the morning and couldn't see very well! It was a good job Prince knew where to go in the dressage test as we scored 32.9.
Still feeling groggy, we had one pole show jumping and I was really not sure whether to go cross country. The course was amazing and quite technical which we normally love, so I gave it a go but sadly the migraine got the better of me and I retired at the corner just two fences from home.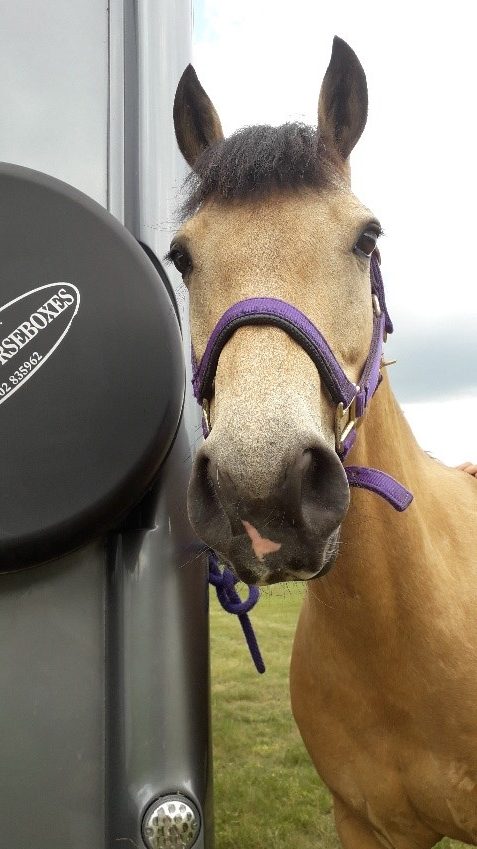 Enjoy the sun and playing with your ponies,
Sophie and Prince x