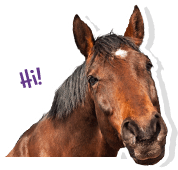 A great entry level to Likit.
Each Likit Starter Kit contains a Likit Holder, three assorted Likit (650g) refills in Apple, Carrot and Cherry flavours as well as two bags of our popular 100g Likit Snaks, one in Apple & Cinnamon and the other in Mint & Eucalyptus flavour.
Ideal for new users
Easy to assemble and use
Portable
Great value kit that contains everything you need to get started with Likit.
Colours
Blue

,

Red

,

Glitter Pink

,

Green

,

Lilac

,

Clear Glitter

,

NEW Aqua

,

Use
Hanging

,
Where to Buy
Not sure which toy?