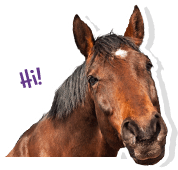 Mouth-wateringly tasty Likit treats are designed to be used in conjunction with our range of Likit Toys to help make stable life more fun and less stressful.
Delicious formulation your horse or pony will love
Available in a huge variety of colours and flavours and our great value multipacks!
Salt and Sweet versions to get their taste buds tingling
Likit 650g refills are designed to be used with the Likit Holder or Boredom Breaker.
Where to Buy
Not sure which toy?