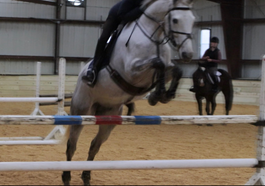 Hello everyone! It's Molly and I'm here to update you after my previous blog and on my plans for the new year. I hope everyone had a very Merry Christmas and lets get on with this blog post!
The past month has been filled with a bunch of learning, new experiences and plenty of Likit treats! Right after Christmas Bennie and I headed down to a YR camp, where we learned many new things and had some amazing help from some incredible coaches, Skyeler Voss and Stephen Bradley. We focused on our dressage and learned some new exercises in the jumping! You can learn all about that in my YRAP Camp vlog on my Youtube channel, MollyEq. Benny and I also had various dressage sessions as we plan to improve our scores this season!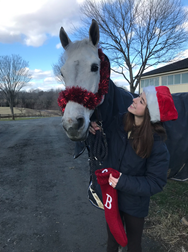 In the new year I have high hopes for Benny and I. I plan to move up at least to the Training level (BE100) and if we can really execute, possibly to Prelim (Novice.) As for some smaller goals I would like to improve our dressage scores and even our experience in each division, a.k.a. Having all divisions be the same level of challenge/easier solutions. Although not by decreasing my ability in any division but by improving immensely in all of them equally!
And before I leave I'd like to share a few of my 2018 favorites!
Likit Treat Bars
How could I resist? Likit treat bars have been easy to store and have been a major hit around the barn! Benny is very fond of the cherry and carrot flavors!
Belvoir Tack Conditioner
This stuff has been a game changer! It is great and with one swipe changes the entire way your tack looks! It's great to use alone, after wiping down with water, or before a layer of heavier "cream" such as, Horseman's One Step.
Horseware Multisport Ear Warmer
This earwarmer has saved me! It is thin and easy to fit under your helmet without making you uncomfortable! It's a great alternative for a bulky hat and comes at a low price!
Horze Grand Prix Silicone Breeches
I've never found a pair of breeches that are this inexpensive yet such high quality! They stay in great shape and come in a wide variety of colors. They're pretty easy to find in most local tack shops and have been a great pair of breeches to ride around in this year.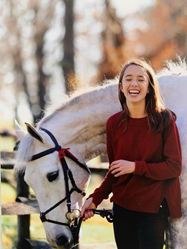 I hope everyone's New Year is filled with laughter and new year! Goodbye!
Love,
Molly Catlett