Hi everyone, I have so much to tell you this month!! Sonny and I have been very busy having lots of fun out and about.
We kicked off the month with our first competition since November. Sonny was a little sticky which was expected, but nevertheless jumped superbly to win the 75cm and come 3rd in the 80cm. I was so proud of him especially after not competing in such a long time, he got rewarded with plenty of Likit Snaks! And of course, we were wearing our lovely Likit saddlecloth as it looks so smart.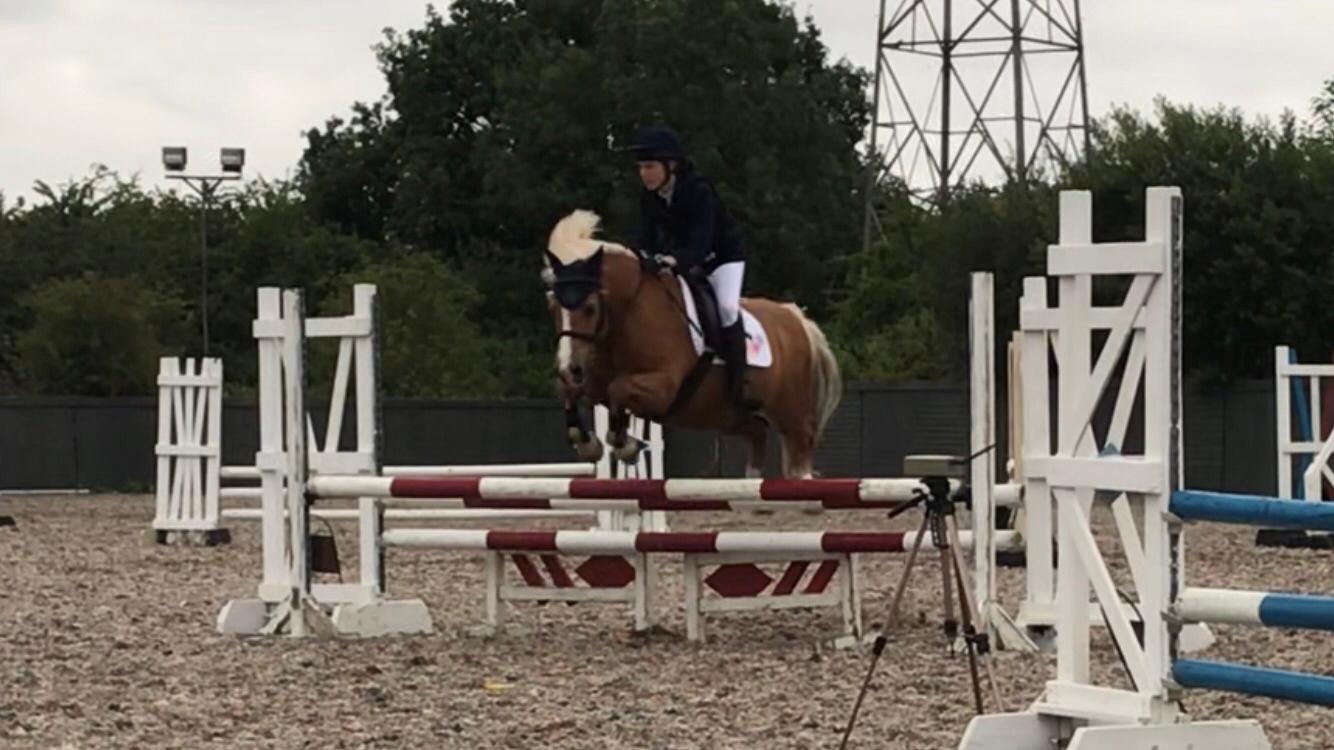 Between these outings, Sonny had plenty of fun with his Likit toys! As you can see in the picture below, Sonny is enjoying his Molasses Likit in the aqua Likit holder. Isn't the aqua colour gorgeous!!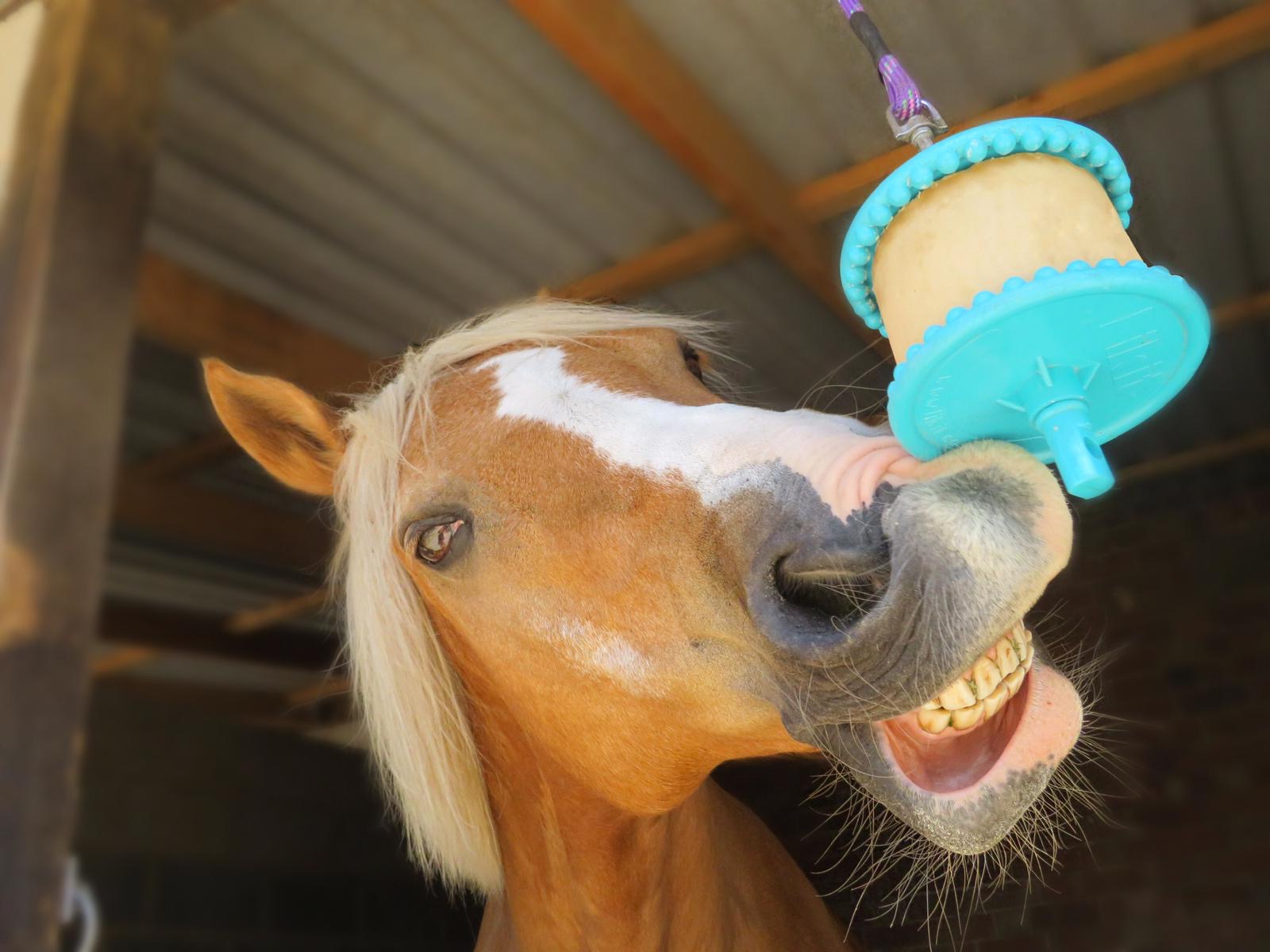 Next, we went arena cross county and showjumping schooling! Although we showjump, we do both find cross country so fun and exciting. Sonny was amazing, it was quite a hot day so he also enjoyed splashing around in the water! We wore our green Likit saddlecloth which was perfect for cross country colours.
Our next trip out was to a local show, where we attempted some showing! I do have to be honest, we will not be doing it again anytime soon as neither of us loved it. Sonny jumped a lovely clear in the workers, to then get rather annoyed in the show as he had to trot around the jumps and not go over them, so he chucked a few of his own moves just to make it more entertaining!! We then did the showjumping as how could we resist? We came 2nd out of a large class including horses. Finally, we did a showing class which was riding club pony where he went beautifully to pull off a win! I'm so happy with how he did, but we are both much more comfortable in the showjumping ring! I have attached a picture below from the working hunter show, from the part he wasn't making his own moves up!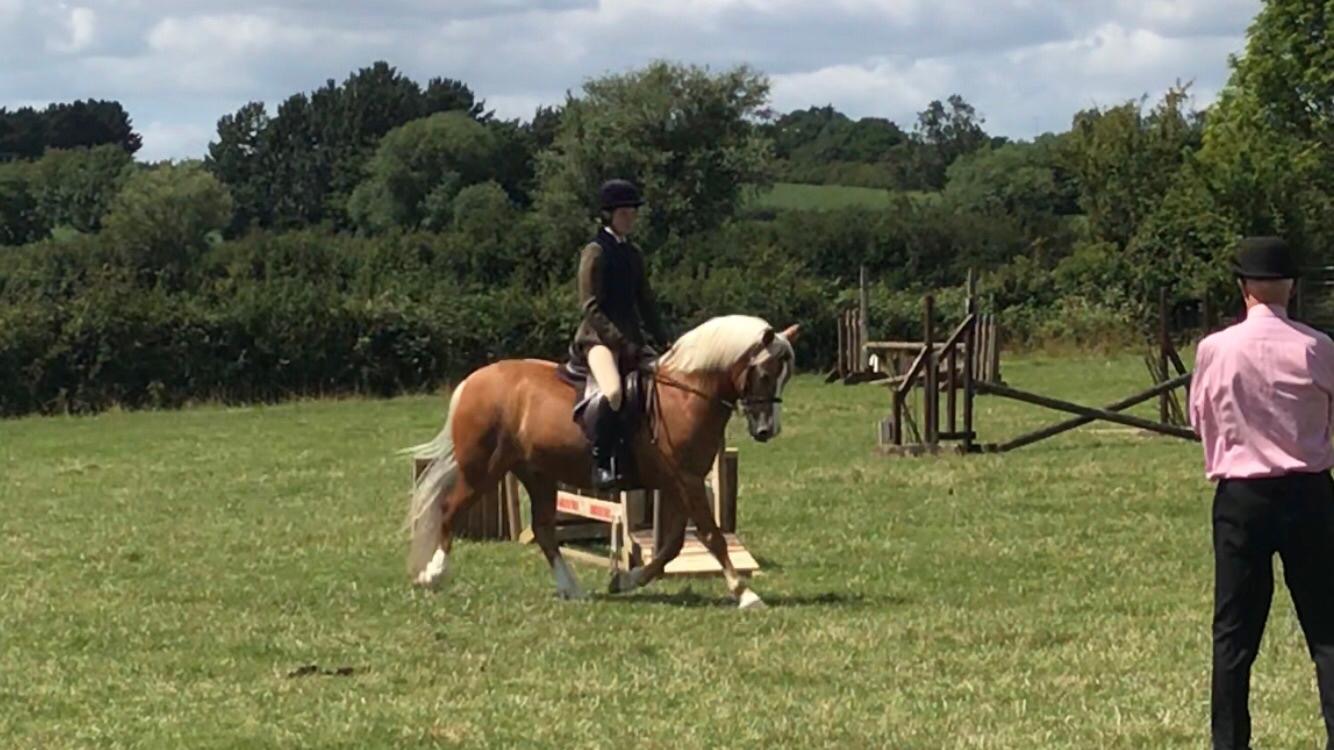 The next exciting event was a delivery from Likit! We were super lucky to receive so many goodies from Stud Muffins to the Likit Granola. A huge thanks to Likit for being so generous, it still feels like a dream that I am part of Team Likit! Sonny is one spoilt pony who is going to be having plenty of fun!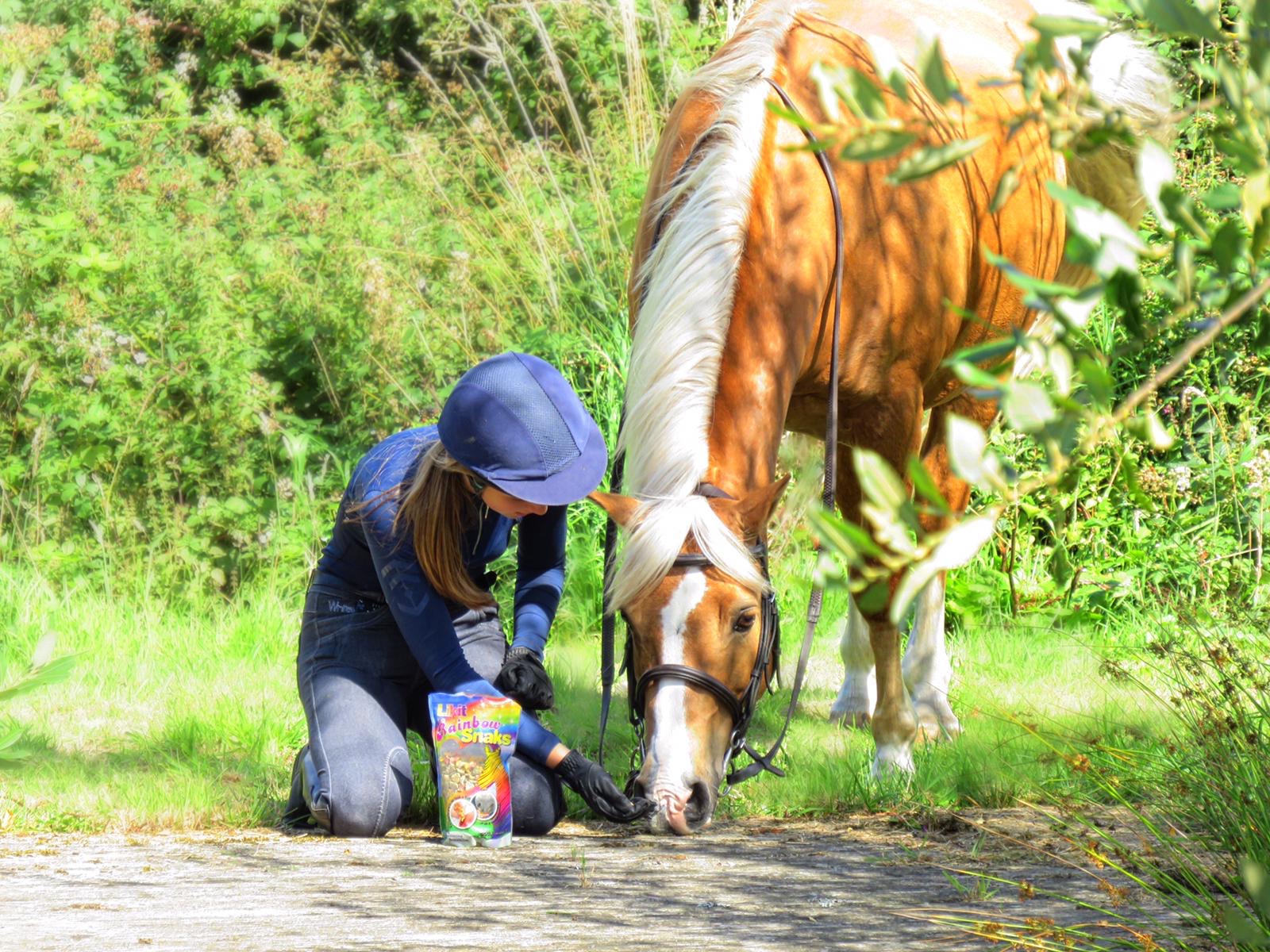 Our next competition was BRC Team Showjumping, Sonny completely exceeded all expectations to fly around the course and come 3rd individually (out of 26 competitors) and help the team to 1st place. We both enjoyed ourselves so much, Sonny also definitely enjoyed all the Likit Snaks he got to eat!
We last trip out in July was to my friend Daisy's yard! We had so much fun, we both spoilt both our ponies with many Likit treats. We also had a Likit photoshoot and had lots of fun jumping. Daisy was kind enough to let me have ago on her lovely horse Blue too.
I hope you've enjoyed my update from July, it's been a month filled with lots of fun and Likits! Hope you all are well and have also have had a lovely time.
See you next month,
Annabel and Sonny xxx