Hello Likit Fans!
February has been a month of mixed emotions here in South Africa.. some highs and lows towards the end.
At the beginning of the month, Zak and I had our first 2 shows! We started out with a little training show at the indoor arena across the road from us. After 2 super chilled rounds, I unfortunately came off. I went home with a sprained wrist and a dislocated toe. This was a bit of a problem as the next weekend was Qualifier 1 of SANESA! I decided to still ride but wore a wrist brace the entire week and while I was riding. We came first in dressage and ninth in working riding which I'm thrilled with for our first away show!
Towards the end of the month we went on holiday to Limpopo. We stayed in the bush which is definitely a true South African experience. I was lucky enough to have the opportunity to go to Horizon Horseback where we went on a long outride. We went right through all sorts of game such as zebra, warthogs, wildebeest and even monkeys in the trees. The ponies absolutely loved my Likit treat bars so I can't wait to bring more next time I go!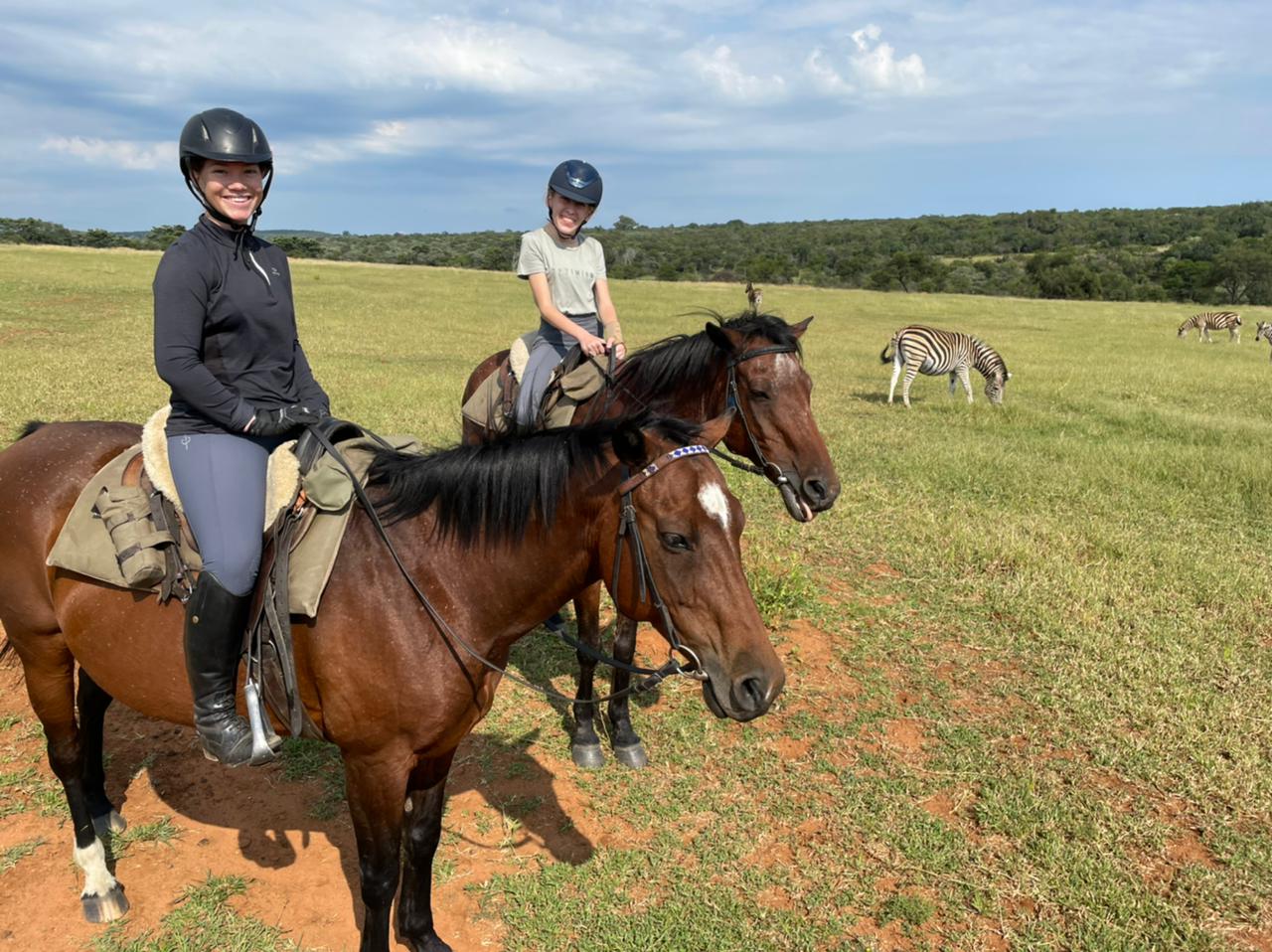 Unfortunately this month we said a very sad goodbye to Gally. After being diagnosed with Cushings followed by laminitis and then seeing how much pain he was in, we decided it was best for him to cross the rainbow bridge.. on his last day he was stuffed full of all kinds of likit and sweet treats so he went to heaven as a happy, fat and loved pony.