I left you all in last month's blog after saying goodbye to the lovely Carrot with the hope by the time I write next we would have some very exciting news…
March was a month of new beginnings, with the clocks turning back it allowed us to get on with training and competitions, and on the 20th, we started the journey with my new pony, Prince, a 14.2hh, 9 year old Connemara gelding (a bigger, younger Danny!). More on that later…
The month began with the arrival of two new family members who go by the name of Oreo and Snowy, two baby pygmy goats! It's fair to say this did NOT impress Dan and I had to make sure I was firmly stuck in the saddle for at least a week following their introduction!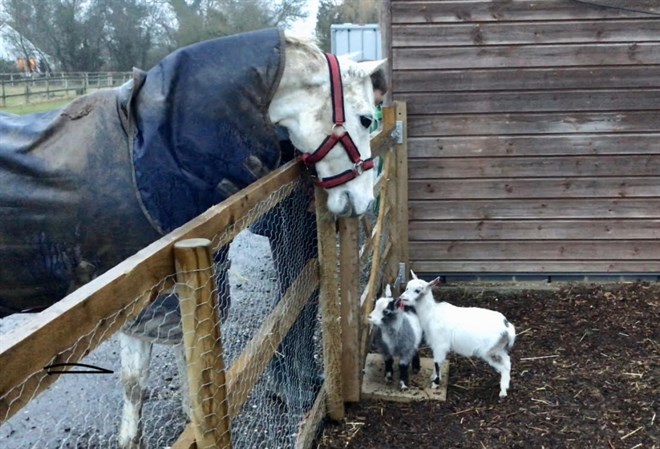 After the ground had dried up from the snow, we took advantage of the 'OK' weather and got out XC schooling in preparation for our Eventer Challenge coming up. Dan thoroughly enjoyed seeing his friends again and I have to admit I almost got jumped out of the saddle a couple of times! He was super, jumping everything I asked of him including BE Novice fences – not bad for a 13.2hh scruffy 17 year old!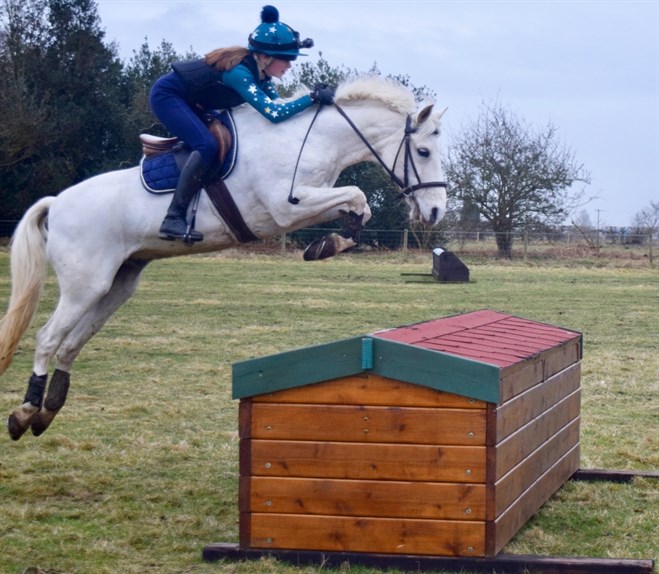 On the 20th March (international happiness day!) Prince joined the family from up in Cheshire. I am so excited for the future with this super pony, 3 weeks in and it feels like he's been with us forever! And as a bonus, Dan is totally in love with him, just the other day I found them in the same field! We spent the first few days getting to know each other with lots of flatwork and hacking, before going to our first lesson together with Sharon Hunt. Prince didn't put a hoof wrong and I am learning a lot – as alike as him and Dan look they ride completely different!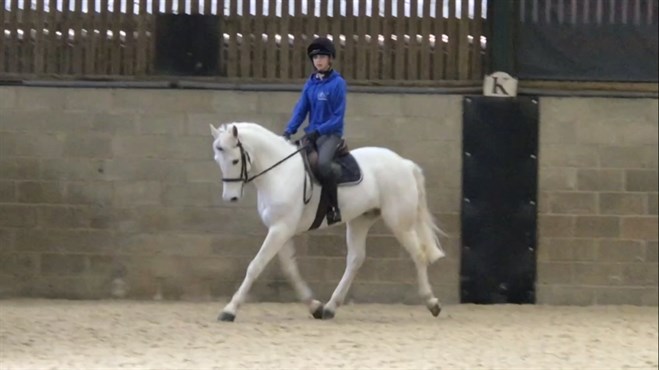 The following weekend, we took Dan to the BRC Festival of the Horse Eventer Challenge qualifier, to compete in the 90cm. He did a super DC to finish individual 4th and team 2nd, which qualified us individually for the champs as the top 3 individuals had already qualified as a part of the winning team! Needless to say he earnt his Likit treats that day. After competing last year at the champs in the 80cm, I am extremely excited to go back this year and compete in the 90cm.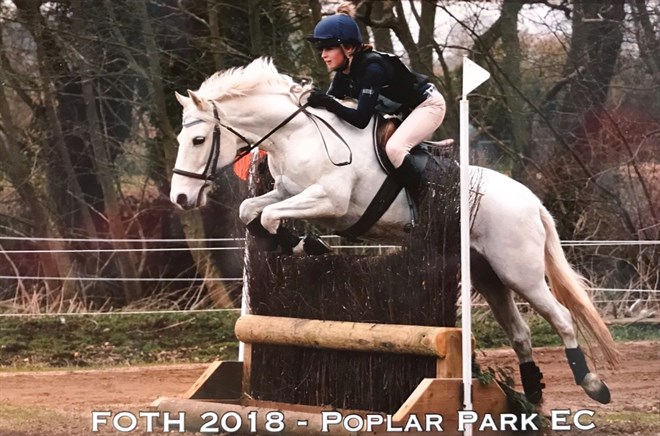 Our last event of the month was NSEA SJ county qualifiers. Since Prince was being such a good boy, we decided to take him along with Dan to compete in the 85cm and 95cm as an individual. Considering I'd only jumped him twice since we'd got him, we thought it was a sensible idea to take him to our local arena and pop round a course of jumps. It was absolutely pouring with rain when we got there and in mum's haste to get out of the rain she put all the jumps up rather high…it wasn't until Prince had jumped round we realised they were all between 1.05m and 1.15m! Think mum needs to learn how to judge the height of jumps better…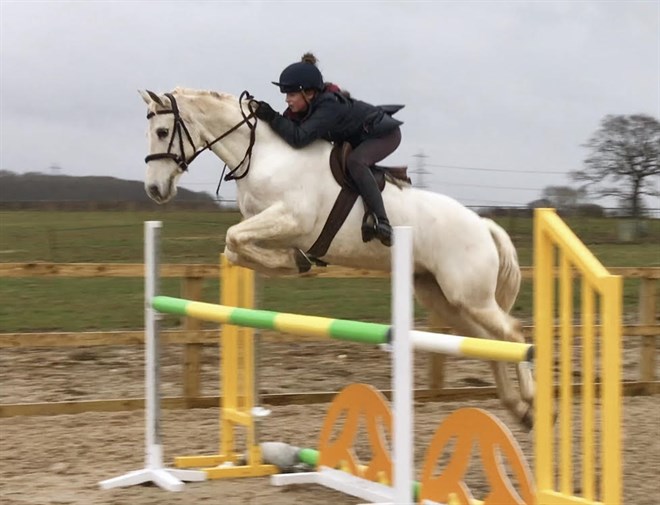 The day of NSEA SJ dawned very wet and soggy, and by the time Dan and I were warmed up for the 85cm class we were both thoroughly soaked and cold. Dan went in and had a very uncharacteristic refusal at one of the last fences in the jump off section, and then came up slightly sore after, so I guess it was his was of letting me know he wasn't feeling quite right. We pulled him out of the 95cm team and put Prince in instead. Luckily after a couple of days off Dan trotted up sound, so we think he was just feeling stiff and cold, but nevertheless he enjoyed the break and was pampered with lots of brushing now he's starting to shed! Prince looked after me so well in his two classes, unfortunately having a pole at the same bogey fence Dan refused and then doing a clear round in the 95cm, helping the team to WIN and qualify for the NSEA County Championships! He was rewarded with his favourite Likit Cherry Treat Bar after he was such a superstar.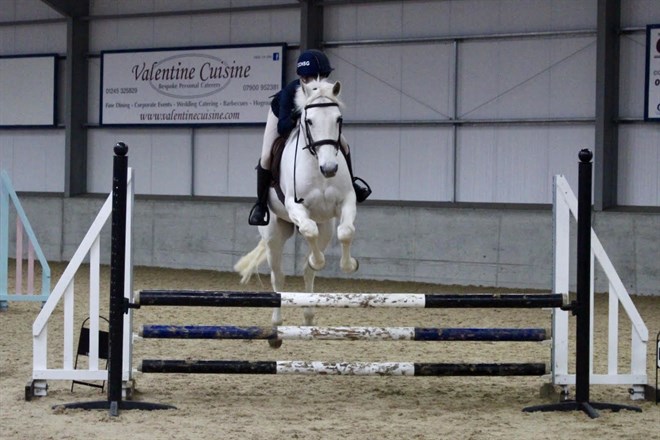 As March draws to a close, I am so incredibly grateful to my family for allowing me to have Prince as a part of the team and for supporting myself and my two ponies, even in the atrocious weather – thank goodness spring is on the horizon!
Until next month, Gracie, Dan and new boy Prince xx