Hope everyone is having a great start to 2018!
We kick started 2018 with lots of lessons to prepare for the year ahead, and we managed to fit a few competitions in at the end of the month as well!
Carrot has been to numerous jumping clinics just to get him out and about some more, and we have been taking advantage of the evenings now as it gets lighter earlier and fitting in lots of schooling sessions, which I feel, has really benefited his flatwork. I even had the chance to take him to a Harry Meade clinic, which was super, and we both learnt lots from!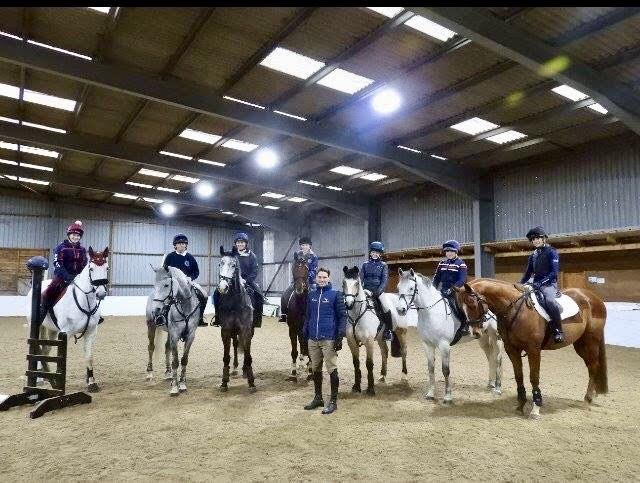 We have also slowly but surely been bringing Dan back into work after his rest after the season and I'm pleased to say he has come back eager to go out and most certainly not getting too old for all this competitive business! He had a clip to make him look slightly less like a polar bear and we used the Likit Tongue Twister to keep him occupied whilst we fought to clip off his thick coat! We took him to the NSEA County Dressage qualifier and he started the year with a win in the prelim class on a score of 70%, making us individual county champions and qualifying us for the NSEA National County Champs in April!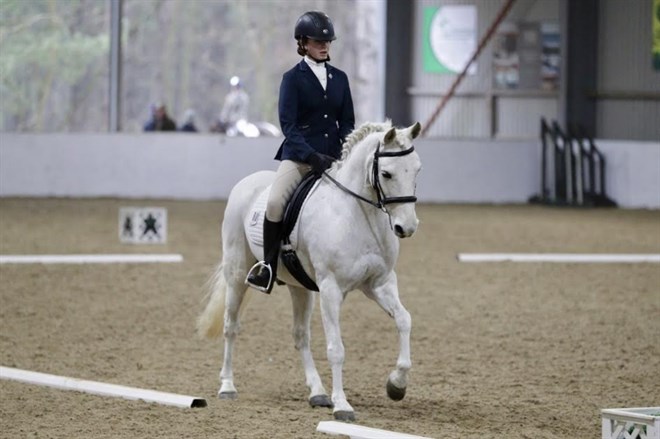 In the last week of the month, we took Carrot to a local dressage show. He did such a sweet test and I was so happy with how improved he felt even if it wasn't our best score. I wore my Likit gilet over my baselayer when I wasn't competing to keep me looking smart and I think it's safe to say Carrot got more than his fair share of the Apple Treat Bar for being such a good boy!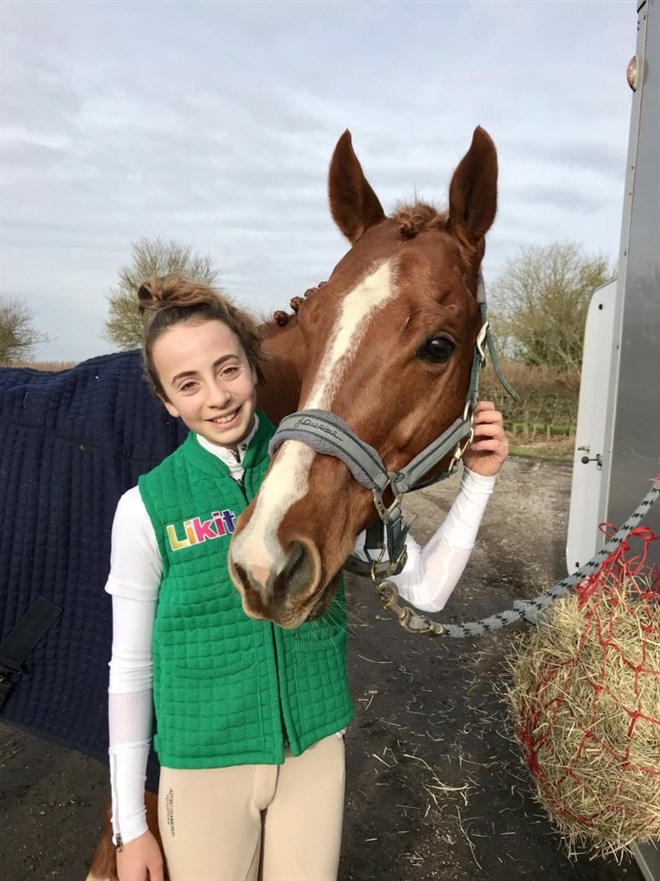 We had a bit of a disappointing day out at The Jays for NSEA Arena Eventing to end the month after I let Dan down in the 90cm class at one of the easiest SJ jumps (!) when I missed my turn, and then managed to mess up the stride so bad that poor Dan didn't stand a chance, resulting in our first refusal at a show in over a year! He then went on to finish the rest of the course clear jumping all the scary jumps – including the dreaded bridge – which I was happy about!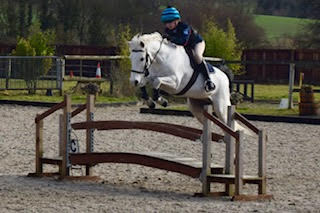 Overall, it's been a great start to 2018 and I can't wait to see what new challenges the rest of the year brings!
See you next month, Gracie, Dan and Carrot xx