We spent the month of April getting out and about training and competing with Prince. Unfortunately for Danny after a vet visit it was determined he had a mild sprain somewhere high up in his knee, he is on the mend now but it means he is out of action for a couple of months. Nevertheless, he is enjoying all the attention and grooming, and the Likit Treats and toys are keeping him occupied whilst he relaxes in his stable.
Our first outing of the month with Prince was to a local Dressage arena where we had a lesson with Tammy Ruffles. It was great to focus on my position and how it affects Prince's way of going and I really learnt a lot!
The lesson seemed to help a lot for our PC 90cm combined training competition the following week, where we pulled of a 69% Dressage and clear SJ to win the class! Prince really enjoyed going to a 'party' and meeting the other Pc ponies for the first time – he definitely deserved his Likit treats that day!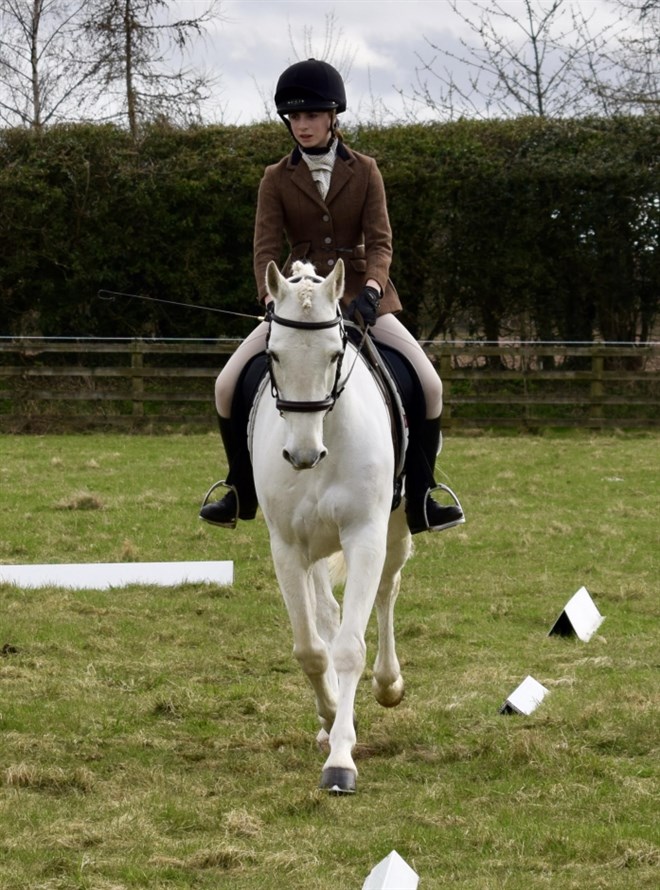 Over the next week we took Prince to PC XC training where we worked on forwardness and on a lovely hack to the woods, I'm sure he had a smile on his face the whole time!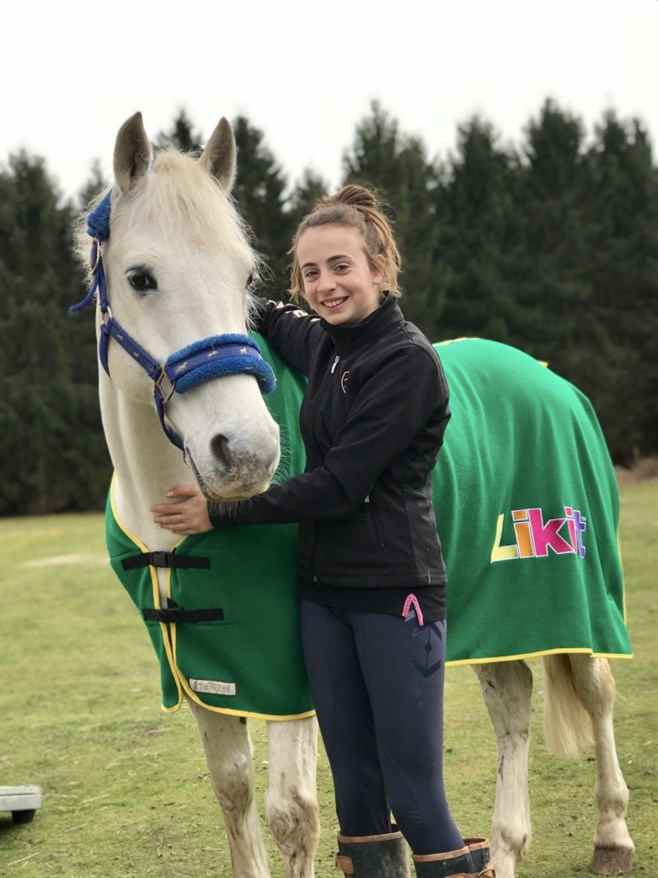 With the weather finally drying my up, we travelled to Stratford hills again for some XC schooling. I was so pleased with Prince as he jumped most of the jumps in the Novice course, including many jumps which have been on my 'to-do' list for a long time! It certainly boded well for our first hunter trial…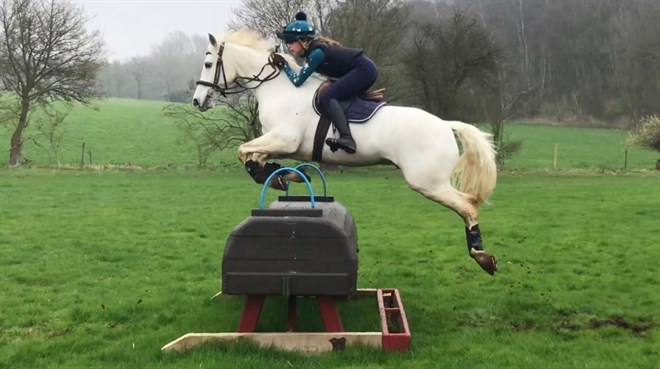 At Poplar Park 90cm Hunter Trial it seemed everyone had come out after being cooped in due the the weather. Prince flew round clear making it feel easy to come 6th, being only 6 seconds off the optimum time!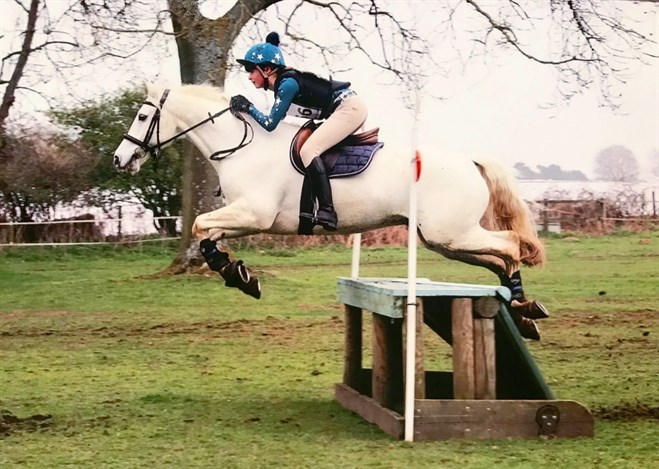 Next we headed to Claire Gradley's yard for some showjumping training in preparation for the NSEA champs later that week. We are super lucky to have her within 10 minutes from our house and by the end of the lesson there was a visible improvement in our straightness – the excitement for Champs was real now (as were the nerves!!)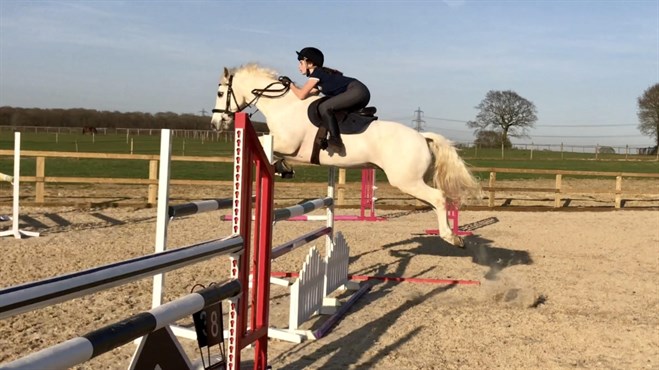 I had such an awesome time at the NSEA National County Showjumping Team Championships in the 95cm – I love the buzz of excitement of team competitions, particularly at such great venues like Bury Farm and I wish I could do it all again! I honestly couldn't fault Prince all weekend, he took it all in his stride and had 3/3 clears, much to my amazement as the courses were causing havoc! Unfortunately no placings this time for the team but all the girls rode awesomely around a tricky course!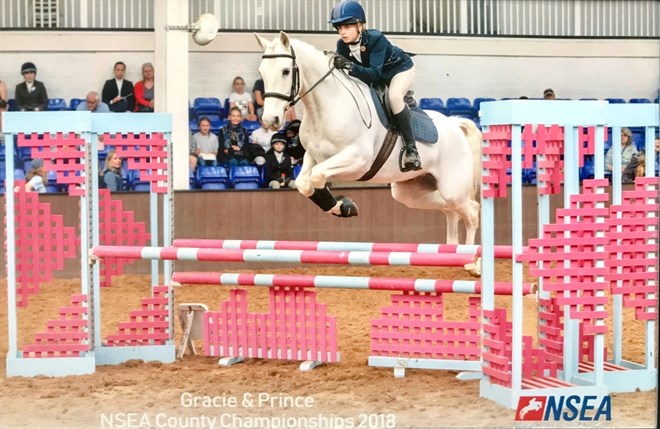 Our last outing of the month was to Poplar Park 90cm one day event. Once again Prince did a nice Dressage for 31, even with me messing up both canter transitions! He then did a super double clear in what I thought was the time. Sadly the organisers mixed up the optimum time and changed it when the class had finished, meaning we were out of the placings. I can't wait for the BE there in May, we'll be sure to pack some Electrolyte Likits! My dad also commentated on my dressage, so if you would like to have a giggle, check it out below:
So with our first BE and a summer full of competing in sight, I am so excited to get out and about with Prince the super pony. Hopefully Daniel we come back feeling better than ever soon and he can continue teaching my brother to ride as well as going to the occasional competition with me, but after his amazing season last year, I think it's safe to say he has earned his rest and plenty of Likit treats.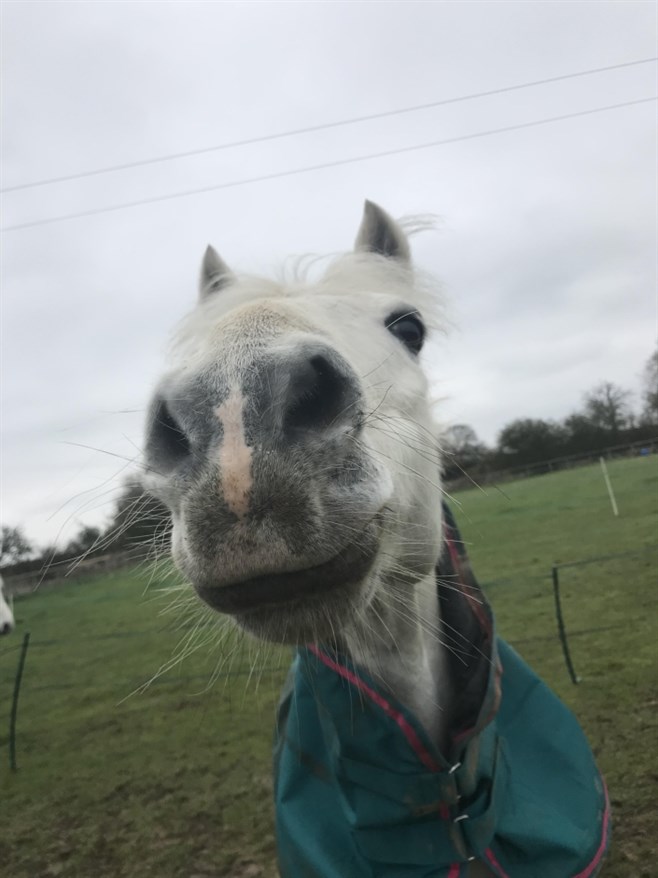 Until next month, Gracie, Dan and Prince x