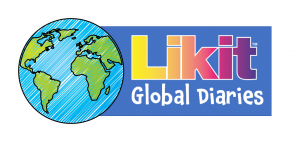 Likit are on the hunt for riders to create videos to be featured in our new IGTV Mini-Series the 'Likit Global Diaries'.
The 'Likit Global Diaries' will be a series of short videos posted every fortnight on our @likit IGVT, website and other Likit social media accounts. Each video will feature horse riders from different locations around the world, showing us what it is like to be a horse rider in their country!
We are looking for entries from as many different countries as possible, so if you love creating fun, engaging videos then this is the competition for you!
What's in it for me?
– A special box of Likit goodies, including a toy of your choice and selection of Likit treats
– Likit pens
– Branded Likit baseball cap
– Your video will be featured on our social media pages and website, plus you will be tagged (if you wish) so a great opportunity to grow your social media following!
So, would you like to represent your country in the Likit Global Diaries competition?
Here's how to enter:
1. Create a short video showing us what life is like as a horse rider in your country.
2. Feature the beautiful places you go riding, or the less glamourous parts of riding if you prefer ;), you could even take us for a visit to your local Likit stockist! (with the owner's permission, of course)
3. Your video should be engaging and fun for everyone to watch so don't be afraid to get creative
4. You can film in selfie-style, have someone film you, use a head cam, or a drone, the choice is yours!
5. Videos must be a maximum of 2 minutes long
6. If you do not speak English, don't worry. Just add English subtitles to your video for any speaking parts.
How to send us your video:
• If you have a public instagram account tag @likit in your video and use the hashtag #likitglobal
• If you have a private instagram account send us your video via dm to @likit. Make sure to click 'keep in chat' or we won't see your entry!
The Likit Global Diaries Competition is open now and closes on the 30th September.
Go, get creative and show everyone what your life is like as a horse owner in your country!