Hi Likit fans!
I'm Cora, one of #teamlikit2020, something that still doesn't quite seem real! I can remember getting my first Likit Holder for one of my previous ponies some 8 or so years ago! I currently have 2 horses, a 13hh rescue pony called Mary, and a 16hh warmblood called Zavon.
I will admit I haven't really thought of a theme for this blog, but I hope you enjoy it anyway.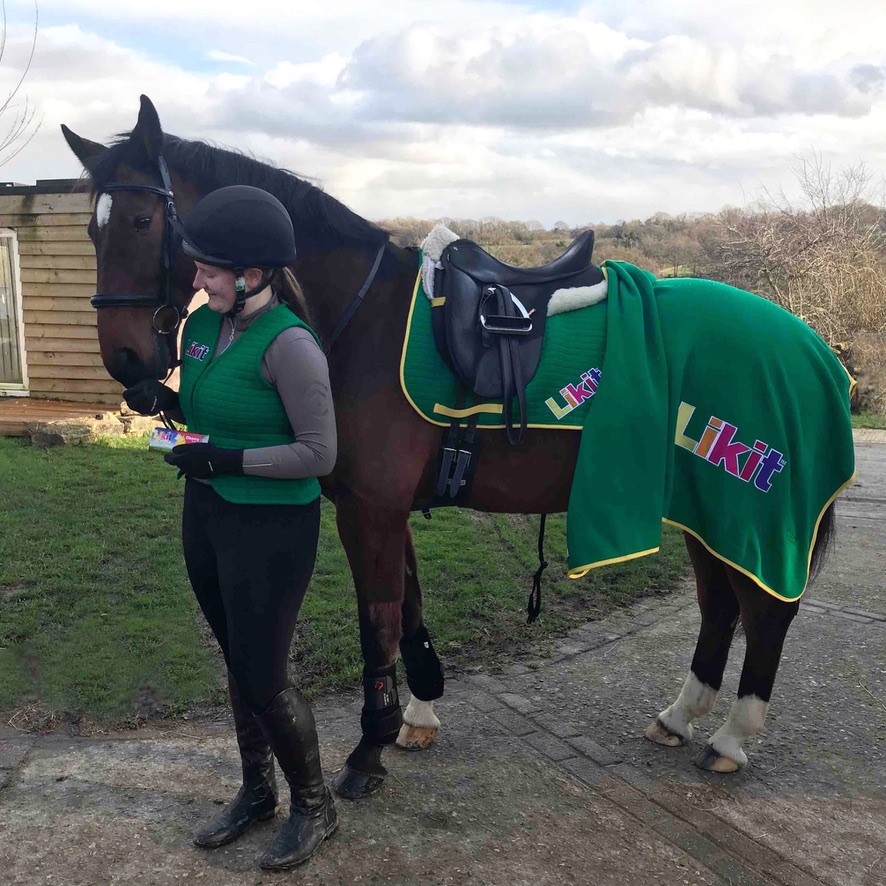 This year was *supposed* to be my A-Level year, however if you've seen the news lately you'll be aware England is not doing summer exams during the pandemic. I will admit my first thought was 'more time to spend with the ponies!'…
Before all the competitions were cancelled I was lucky enough to compete in the bareback challenge with Zavon, a charity event where 600 or so people came to watch! We did the single fence challenge, a bit like chase me Charlie aside from the fact you're bareback! We were first to go and because of nerves we had the fence down (Zavon says seeing a plastic polka dot horse in the arena isn't part of his job description!) but it was an amazing experience and I hope we can go back again next year! It was absolutely freezing and very windy, so we kept warm in our TeamLikit kit, and Zavon was rewarded with a LOT of his favorite Likit Snaks for coping with being dragged out his stable at 9pm and asked to jump in front of a huge crowd.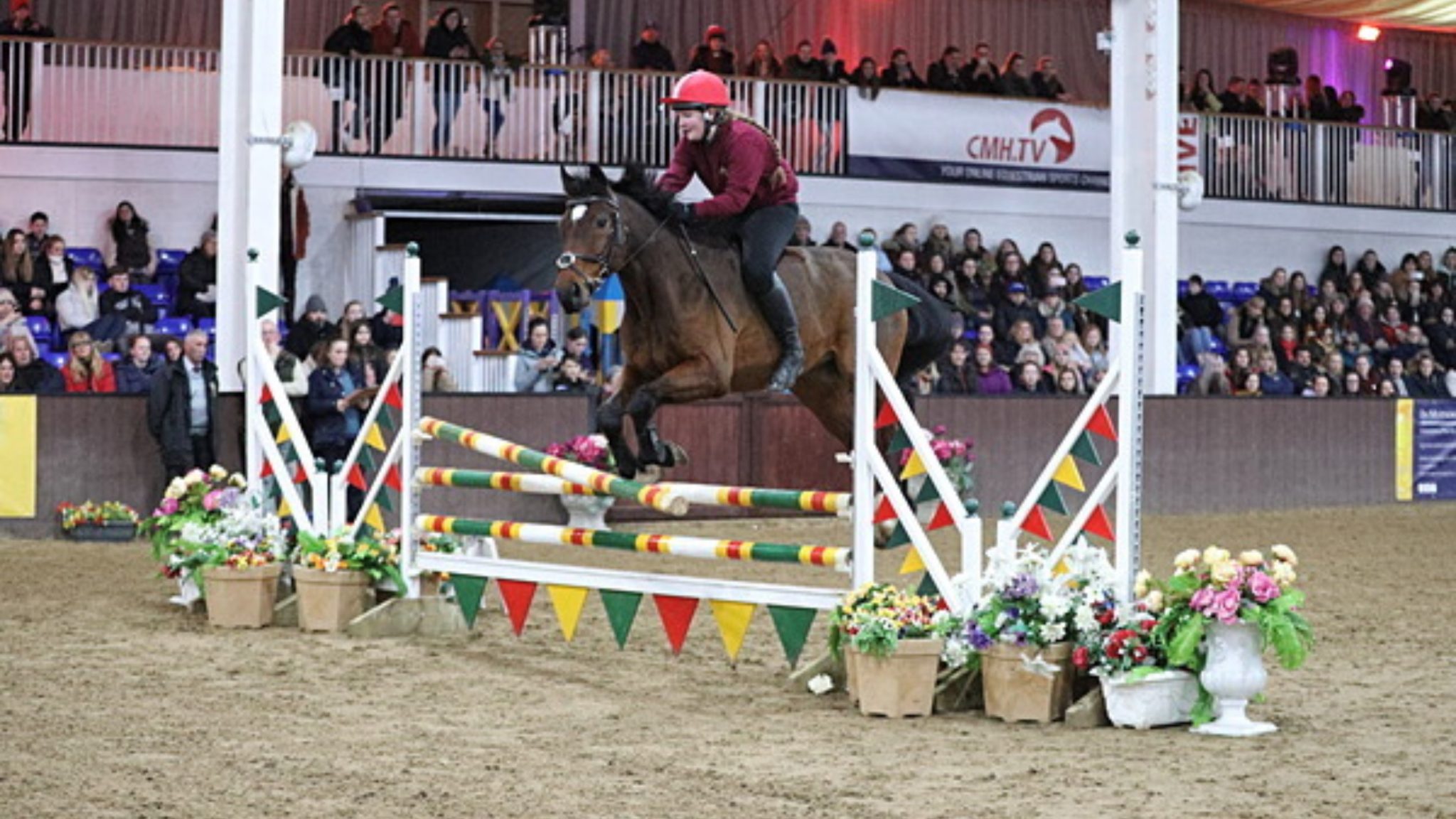 While this time is scary, I'm personally appreciating the way I've been able to take pressure off myself- I've always been a bit of a perfectionist with vast piles of schoolwork so having the chance to do stuff for the fun of it is novel. I put a lot of pressure on myself with my riding, wanting everything to be perfect; to always get better. While it's not a bad thing to want to improve, I find it takes over me and can detract from the time I spend with the horses. To reduce this, I've really enjoyed trying new things, the most recent being bridleless riding! I've done a bit of tackless (no saddle/bridle) but found the fear of slipping off the side makes it a lot harder to steer… so I tried it with a saddle but no bridle and had so much fun! Zavon's quite a stressy and spooky type but it's amazing how much he enjoys our bridleless too. While our steering needs a bit of work our stopping has improved a lot after I taught him stopping often means likit treats!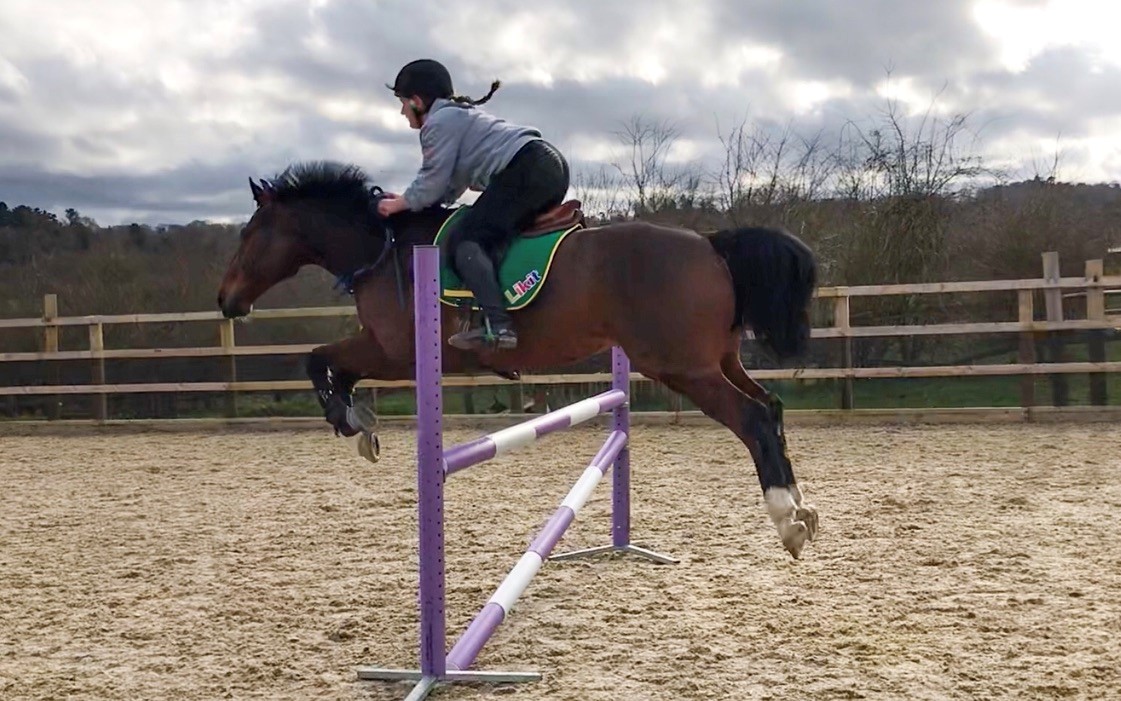 While we're unfortunately not doing as much of this to hopefully not put pressure on the NHS I have taken the opportunity to do more groundwork with Mary. She had a clip the other day as it's been so warm, only for the clippers to give up before we'd finished leaving her with a very fluffy belly! It also snowed a few days later as consistent weather just isn't in the UK's description…! Mary also enjoyed being rewarded with some Likit Rainbow Snaks to match her rug after we longlined through poles, and then came in for her Boredom Buster– I'd say it's her favorite but she doesn't appreciate that she can't eat the likits whole…!


I hope you and your horses are ok during these tough times, so until next time, stay safe!
Cora, Mary & Zavon xx