Hi Likit fans!
Welcome to my first blog as a part of #TeamLikit! This still feels so surreal and exciting, I cannot wait to start creating proper content for everyone.
September was such an exciting month for Galaxy and I. In August, when we won our Gauteng Title, we qualified to compete at South African Dressage Championships. Day 1 I had my qualifier which was the team test. I rode a bit tensely due to nerves and an arena I'd never ridden in before. This affected Gally too so I couldn't get him as round as I would've liked. However we still came out with a respectable score in the mid 60s! Later that night I found out that I had made the Likit team. I just remember seeing '@likit mentioned you in a comment' and my heart skipped a beat. It was truly an amazing night!!

2 days later we competed in our individual Championship where I rode my individual test. I was quite nervous as I'd been silly and only learnt the test that morning! The warmup was very busy and stressful as all of the Grand Prix riders were warming up with me. We had one small incident where Gally hopped out the arena, but we quickly sorted that out and carried on! This was my first time having 5 judges, so it was quite intimidating but very exciting at the same time. We got to ride in one of my favourite arenas, the Peter Minnie. It was so exciting to see it all decorated and fancy! Gally and I ended up winning the 2021 Gr III Individual Champion title which I'm absolutely thrilled with! The rosette and sash are absolutely gorgeous and such great memories..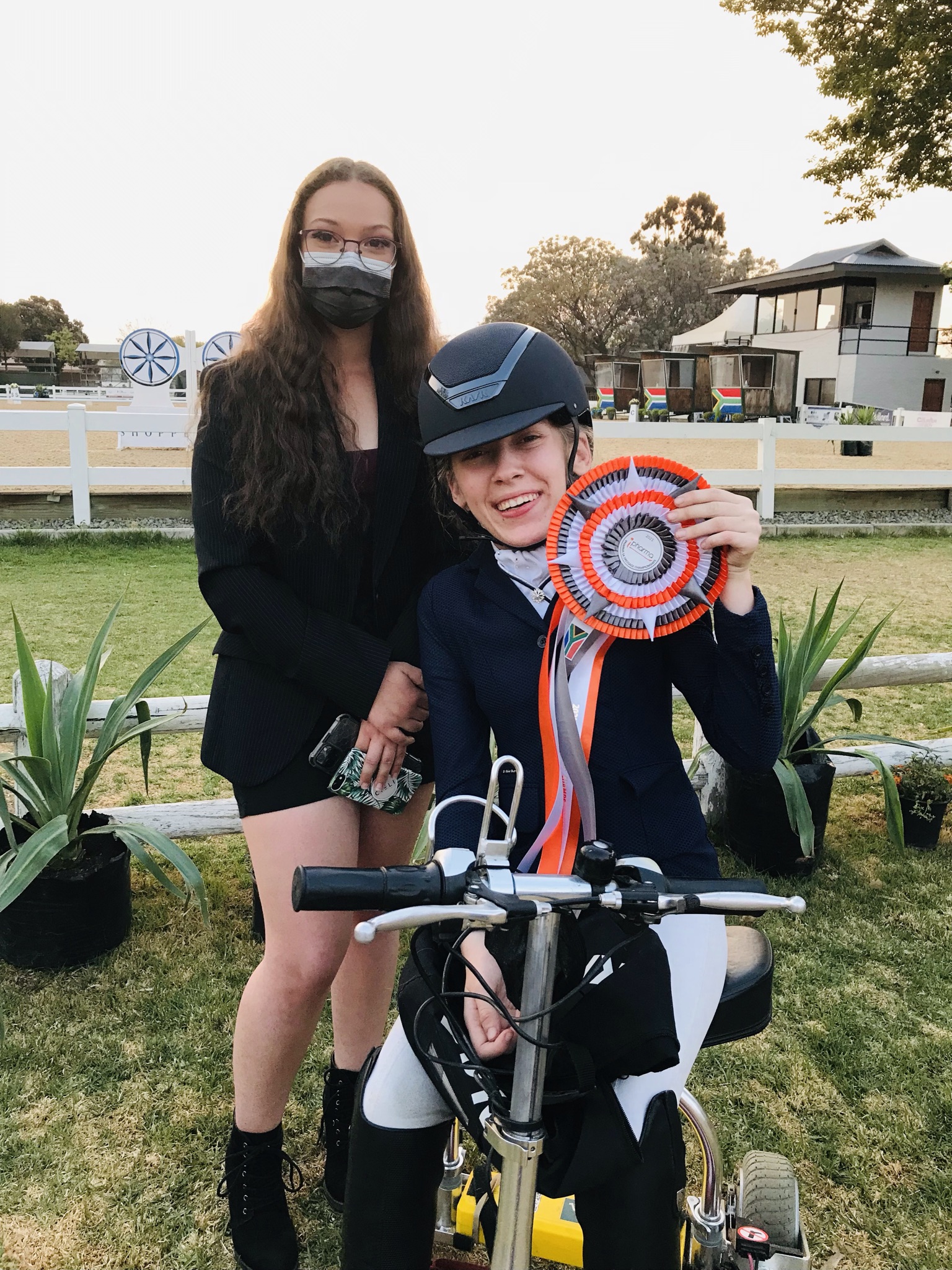 The next day bright and early we had to head off to my freestyle championship. Again with 5 judges and in the Peter Minnie arena. I made my own music for my test which I was extremely happy with. I combined the backtrack of My Life Is A Party with the song Statues from the Deathly Hallows soundtrack. I feel like this really matched mine and Gallys personality and it seemed like the judges thought so too. We left with yet another South African Champion title and a very respectable score of 66.7%!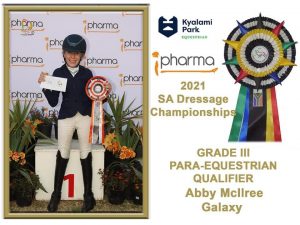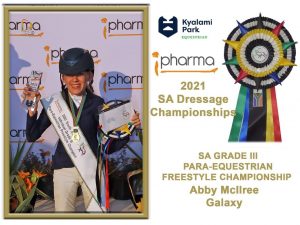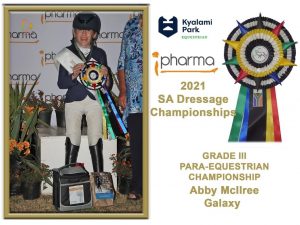 You can watch Gally and I on the EquestrianLiveSA YouTube channel on the SA dressage champs video!
In conclusion, the whole show was a huge success. Coming out with 2 National titles as well as the Gr III Victor Ludorum titles..
Now we are busy getting ready for SANESA National Championships early in October! Now that we're in summer in South Africa it'll definitely be easier getting up early for shows!